Wow…2017 is over y'all.  And this is my FIFTH End of Year Book Survey (hosted by Jamie) WHICH IS SO UTTERLY CRAZY AND INSANE.  Here are all of my past iterations: 2013, 2014, 2015, 2016.  If you missed it I gave a pretty rambely Life Update last week which is to say that 2017 was not a BIG year for reading.  It always bums me out to see my reading stats go down every year (especially when I'm participating in the Goodreads Challenge).  However, I love following Ariel's Booktube channel because she discusses the same feelings in several of her videos.  One that I particularly like is about "competitive reading" which I think is worth the watch. My plan for 2018 is to set my Goodreads Challenge to "1" so that it still tracks all of my reading and to focus more on the quality of the books that I'm reading (and my enjoyment of them) rather than the number.
That being said…here's the survey.  Please note that I'm not numbering the questions because there was some skipping (to avoid repetitiveness with future posts/things that didn't excite me). Without further ado…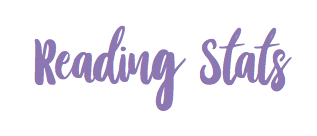 Number of Books Read: 38 (lowest year I've had in awhile)
Number of Re-Reads: 3 in total (Siege and Storm, The Raven Boys on Audio, A Wrinkle In Time)
Genre Read the Most From: 17/38 were YA, 11/38 were Adult Fiction/Classic, 4/38 were MG, 6/38 were Nonfiction/Scripts WHICH MEANS that technically YA still won out this year…but it wasn't a "duh" like in years past.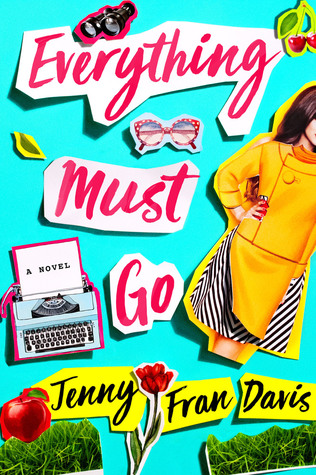 Best Book of 2017: Everything Must Go by Jenny Fran Davis // I picked up an ARC of this one at BookExpo 2017 and devoured it
over the summer…this was one of the first releases from the new imprint Wednesday Books and I could NOT be more excited for what's to come.  Everything Must Go is written in such an untraditional way (reminds me of one of my all time favorites The Murder of Bindy Mackenzie) and the message behind it was just awesome.
Book I was Excited About & Thought I Was Going to Love More (But Didn't): Love, Rosie by Cecelia Ahern // I had seen the trailer to the movie version maybe a million times but REALLY felt like needed I to read the book first…WELL AS IT TURNS OUT THE MOVIE IS WAY BETTER!  The novel was incredibly slow and it was very difficult to get true character growth with the style of letters that the author chose to write the novel in.  I also didn't realize quite how much the characters age in this novel–I'm perfectly comfortable reading adult fiction but by the time the novel ends the characters are in their late 40s/50s (if I recall correctly) which was entirely unexpected.
Most Surprising Book: The Fall of Lisa Bellow by Susan Perabo [Review] // I think what surprised me the most about this one was just how psychological the novel became.  There are many layers of awareness/dream states/fantasies that I wasn't expecting but that made The Fall of Lisa Bellow more interesting.
Books I "Pushed" The Most People to Read in 2017: Ready Player One, Winger, The Hate U Give, Everything I Never Told You and Little Fires Everywhere (I've been pushing books A LOT this year people).
Favorite New Author Discovered in 2017: Hands down this one goes to Haruki Murakami // I read Norwegian Wood at the end of the summer due to a STRONG recommendation from a trusted literary friend and OMG this book had me an emotional mess.  I've never read anything like Murakami's writing before but I have concluded that I need to read a LOT more of it.
Best "out of my comfort zone" read: Bad Feminist by Roxanne Gay [Review] // I should be clear that it was not the subject matter that was out of my comfort zone, but rather the style of this book.  As rule I don't read a ton of nonfiction (although you'll notice that this changed a bit in 2017), and I most CERTAINLY don't read a lot of essays…but reading Bad Feminist convinced me that my preconceptions are stupid, nonfiction is awesome, and that essays are a great writing platform.
Most Unputdownable Book of the Year: Drums, Girls, and Dangerous Pie by Jordan Sonnenblick // I read this one very quickly in part out of necessity (because it was the day before I needed to discuss it with my Tween bookclub) but also because this one was so freaking EMOTIONAL and I wanted to make sure that everything worked out in the end…I won't tell you how THAT part went so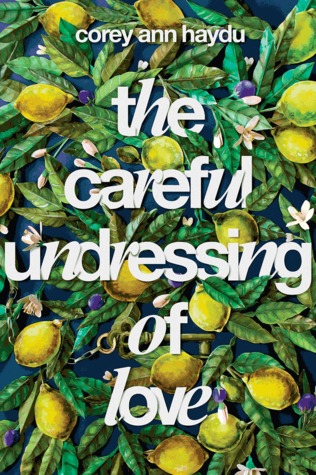 that you can read it yourself.
Favorite Cover of a Book Read in 2017: The Careful Undressing of Love by Corey Ann Haydu [Review] // I may not have loved this book in its entirety (I found it to be too confusing) there is absolutely no denying that this is one HELL of a cover.
Most Beautifully Written Book Read in 2017: Behind the Beautiful Forevers by Katherine Boo // I had never read literary nonfiction before picking this one up over the summer for my global nonfiction course and WOW Boo really knows how to paint a story.
Most Thought Provoking Book of 2017: Half the Sky: Turning Oppression into Opportunity For Women Worldwide by Nicholas Kristoff and Sheryl Wudunn // This was another one that I read for my global nonfiction course.  Although I didn't always agree with the authors (and sometimes thought their writing was poor) I appreciated two major aspects of Half the Sky.  First, it brought light to over a dozen issues affecting women around the world AND gave ways in which the reader could help.   I also appreciated that it gave me a lot of practice in being critical of the non-fiction literature that I read (something that I am so grateful for from this global nonfiction class).
Book I can't Believe I Waited Until 2017 to Read: Winter by Marissa Meyer // I know why I waited this long to read it…I REALLY didn't want The Lunar Chronicles to be over!  I've been reading this series since my early days of blogging and its bizarre to think that I've surpassed it.  I did truly enjoy this conclusion though.


Shortest Book/Longest Book of 2017: Shortest was Anthem by Ayn Rand and the longest was Winter by Marissa Meyer
Favorite Book of 2017 From Author Read Previously: The Upside of Unrequited by Becky Abertalli [Review] // When I finished my ARC of this I distinctly remember squealing to my boyfriend how awesome this is…I'm telling y'all Becky Abertalli is awesome and this book is so FREAKING cute it won't disappoint.
Best 2017 Debut: When Dimple Met Rishi by Sandy Mennon [Review] // This book was so freaking exciting y'all!!!! I remember when I first read about it on Twitter (probably) and was like *omg* but that's so long ago now!  When Dimple Met Rishi is the epitome of adorableness (also AWESOME representation so).  If you haven't gotten around to this one yet you SHOULD because the author's sophomore novel, From Twinkle, With Love, comes out in June!
Book that Made Me Cry: Once and For All by Sarah Dessen [Review] // This was in my survey last year as one of my most anticipated 2018 releases…I was STOKED to get the ARC and in all honesty really did love this story…Dessen just writes such classic contemporary.  The only problem is that THIS ONE made me cry wayyyy more than usual so what's up with that??? (You've been warned).
Hidden Gem of the Year: The Dinner by Herman Koch // I stumbled upon this one at my local indie bookstore a couple of weeks ago and spent time reading it this break by the fire…it ended up blowing me away.  The entire novel takes place over the course of one meal between two couples and the plot/climax were FASCINATING.  The characterization combined with the glimpse into life in the Netherlands made The Dinner SUCH an interesting read for me.
Want more details?  Here's my 2017 Year In Books.

New Favorite Book Blogs: I've been reading A Paige with a View and Modern Mrs. Darcy quite a bit.
Favorite 2017 Review: Heartless by Marissa Meyer // This was SUCH a rambely review but I had loads of fun writing it.
Favorite Non-Review Post: My Recommendations for Branching Out of YA // Food For Thought
Best Bookish Event I Participated In: I didn't participate in as many bookish events this year as I would have liked to, but my favorite two events were BookExpo 2017 and hearing Roxane Gay speak on her new book Hunger: A Memoir of (My) Body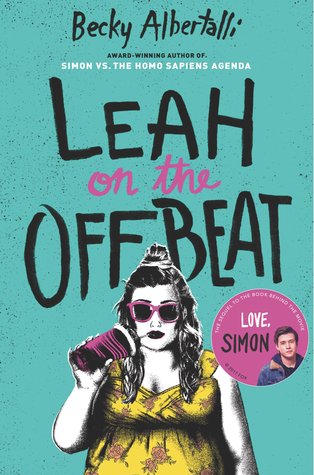 Priority Reads in 2018: Currently on my nightstand // The Midnights, Turtles All the Way Down, The Hour-Glass Factory, & A Wind in the Door
2018 Anticipated Releases: Leah on the Offbeat by Becky Albertalli & Save the Date by Morgan Matson
2018 Anticipated Debut: The Hazel Wood by Melissa Albert // ARCs of this one have been floating around for ages but I haven't managed to snag one…no worries!  It comes out soon enough.
2018 Release I Already Recommend: Love, Hate, and Other Filters by Samira Ahmed // I JUST read this one due to a traveling ARC (thanks Emily) and it was SO sweet and so interesting.  I love the perspective of heading off to college–we need some more of this in YA.
Did you enjoy this survey as much as I did?  You should check out Grace's and Bella's.  Stay tuned for new reviews and more bookish posts in 2018!!
xoxo