Top Ten Tuesday is a weekly meme hosted by The Broke and the Bookish
This weeks top ten is "10 books on your summer TBR"
*I don't put my Top Tens in any order.
Believe it or not, but this is my first TTT in over a year!!!!!  These are pretty lengthy posts, but oh so worth it!  Click on the titles for Goodreads links.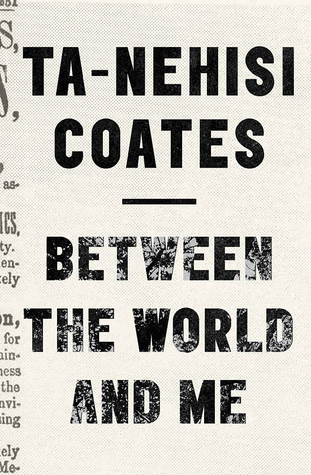 In a series of essays, written as a letter to his son, Coates confronts the notion of race in America and how it has shaped American history, many times at the cost of black bodies and lives. Thoughtfully exploring personal and historical events, from his time at Howard University to the Civil War, the author poignantly asks and attempts to answer difficult questions that plague modern society. In this short memoir, the "Atlantic" writer explains that the tragic examples of Michael Brown, Trayvon Martin, and those killed in South Carolina are the results of a systematically constructed and maintained assault to black people–a structure that includes slavery, mass incarceration, and police brutality as part of its foundation. From his passionate and deliberate breakdown of the concept of race itself to the importance of the Black Lives Matter movement, Coates powerfully sums up the terrible history of the subjugation of black people in the United States. A timely work, this title will resonate with all teens–those who have experienced racism as well as those who have followed the recent news coverage on violence against people of color.
One of my best friends got this book for me as a birthday gift…back in OCTOBER!  I've been meaning to get to this one ever since, but you know me lol.  It is very short so I think it would be a perfect afternoon poolside read this summer.  Poolside reading doesn't necessarily need to be fluffy y'all!  Some intellectualism can be good too 😉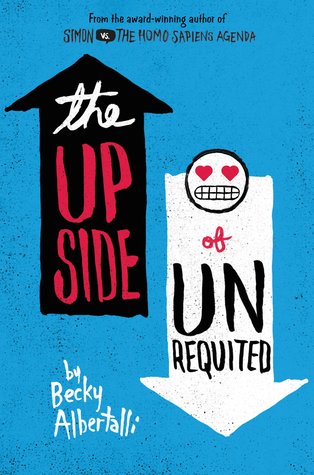 Seventeen-year-old Molly Peskin-Suso knows all about unrequited love—she's lived through it twenty-six times. She crushes hard and crushes often, but always in secret. Because no matter how many times her twin sister, Cassie, tells her to woman up, Molly can't stomach the idea of rejection. So she's careful. Fat girls always have to be careful.
Then a cute new girl enters Cassie's orbit, and for the first time ever, Molly's cynical twin is a lovesick mess. Meanwhile, Molly's totally not dying of loneliness—except for the part where she is. Luckily, Cassie's new girlfriend comes with a cute hipster-boy sidekick. Will is funny and flirtatious and just might be perfect crush material. Maybe more than crush material. And if Molly can win him over, she'll get her first kiss and she'll get her twin back.
There's only one problem: Molly's coworker Reid. He's an awkward Tolkien superfan with a season pass to the Ren Faire, and there's absolutely no way Molly could fall for him. Right?
Even though I was initially skeptical, I ended up loving Becky Albertalli's first novel Simon vs the Homo Sapiens Agenda so I suspect that I will enjoy this one as well.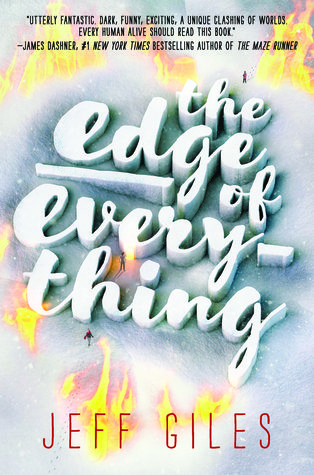 For the perfect love, what would you be willing to lose?
It's been a shattering year for seventeen-year-old Zoe, who's still reeling from her father's shockingly sudden death in a caving accident and her neighbors' mysterious disappearance from their own home. Then on a terrifying sub-zero, blizzardy night in Montana, she and her brother are brutally attacked in a cabin in the woods—only to be rescued by a mysterious bounty hunter they call X.
X is no ordinary bounty hunter. He is from a hell called the Lowlands, sent to claim the soul of Zoe's evil attacker and others like him. X is forbidden from revealing himself to anyone other than his prey, but he casts aside the Lowlands' rules for Zoe. As they learn more about their colliding worlds, they begin to question the past, their fate, and their future.
I've got to admit that this premise is a little…"what????" but that makes me all the more curious!  I somehow ended up with two copies of this one so…yeah at this point I've got to read it.


Toru, a quiet and preternaturally serious young college student in Tokyo, is devoted to Naoko, a beautiful and introspective young woman, but their mutual passion is marked by the tragic death of their best friend years before.  Toru begins to adapt to campus life and the loneliness and isolation he faces there, but Naoko finds the pressures and responsibilities of life unbearable.  As she retreats further into her own world, Toru finds himself reaching out to others and drawn to a fiercely independent and sexually liberated young woman.
A poignant story of one college student's romantic coming-of-age, Norwegian Wood takes us to that distant place of a young man's first, hopeless, and heroic love.
I have two friends who have been incessantly pushing this book, and Haruki Murakami, onto me.  A while ago I ordered this one and figure that I should make it a summer priority since it's been recommended with so much affection!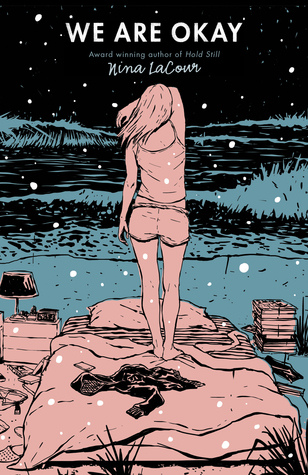 You go through life thinking there's so much you need…
Until you leave with only your phone, your wallet, and a picture of your mother.
Marin hasn't spoken to anyone from her old life since the day she left everything behind. No one knows the truth about those final weeks. Not even her best friend, Mabel. But even thousands of miles away from the California coast, at college in New York, Marin still feels the pull of the life and tragedy she's tried to outrun. Now, months later, alone in an emptied dorm for winter break, Marin waits. Mabel is coming to visit, and Marin will be forced to face everything that's been left unsaid and finally confront the loneliness that has made a home in her heart.
I had an amazing experience with my first Nina LaCour novel, Everything Leads to You, so I expect another pleasing contemporary. I've been struggling with the genre for roughly the past year and a half, but I'm trying it a little bit more in 2017.  I have no doubt that LaCour will be influential in bringing me back into the fold.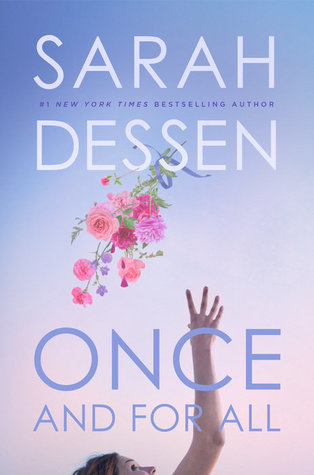 Louna, daughter of famed wedding planner Natalie Barrett, has seen every sort of wedding: on the beach, at historic mansions, in fancy hotels and clubs. Perhaps that's why she's cynical about happily-ever-after endings, especially since her own first love ended tragically. When Louna meets charming, happy-go-lucky serial dater Ambrose, she holds him at arm's length. But Ambrose isn't about to be discouraged, now that he's met the one girl he really wants.
Sarah Dessen always manages to create new contemporary classics.  Her latest novel previous to this, Saint Anything was KILLER in my opinion.  I have high hopes for this one because of expectations but also WEDDINGS.

The year is 2059. Nineteen-year-old Paige Mahoney is working in the criminal underworld of Scion London, based at Seven Dials, employed by a man named Jaxon Hall. Her job: to scout for information by breaking into people's minds. For Paige is a dreamwalker, a clairvoyant and, in the world of Scion, she commits treason simply by breathing.
It is raining the day her life changes for ever. Attacked, drugged and kidnapped, Paige is transported to Oxford – a city kept secret for two hundred years, controlled by a powerful, otherworldly race. Paige is assigned to Warden, a Rephaite with mysterious motives. He is her master. Her trainer. Her natural enemy. But if Paige wants to regain her freedom she must allow herself to be nurtured in this prison where she is meant to die.
The Bone Season is one of those novels in which I think about the reasons in which I haven't read it…and I can't explain!  I've had a copy sitting in my room for months!  Also this premise sounds so interesting and based on this list so far I'm going to want a break from contemporary lol.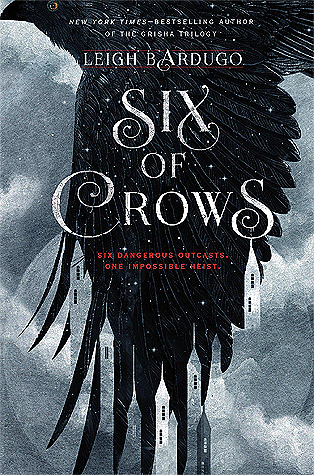 Criminal prodigy Kaz Brekker has been offered wealth beyond his wildest dreams. But to claim it, he'll have to pull off a seemingly impossible heist:
Break into the notorious Ice Court
(a military stronghold that has never been breached)
Retrieve a hostage
(who could unleash magical havoc on the world)
Survive long enough to collect his reward
(and spend it)
Kaz needs a crew desperate enough to take on this suicide mission and dangerous enough to get the job done – and he knows exactly who: six of the deadliest outcasts the city has to offer. Together, they just might be unstoppable – if they don't kill each other first.
I've had a copy of this FOREVER (starting to be a pattern hmm? lol) but I finally finished the Grisha trilogy this year so now I feel like I can dive into the companion duology, right?  From what I've heard it's even better, so expectations are high.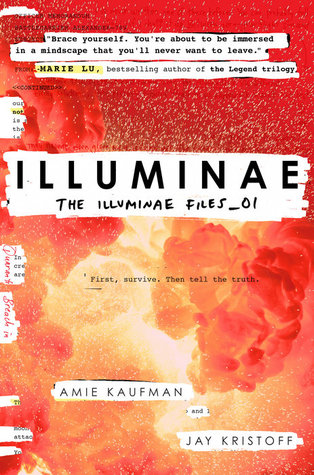 This morning, Kady thought breaking up with Ezra was the hardest thing she'd have to do. This afternoon, her planet was invaded.
The year is 2575, and two rival megacorporations are at war over a planet that's little more than an ice-covered speck at the edge of the universe. Too bad nobody thought to warn the people living on it. With enemy fire raining down on them, Kady and Ezra—who are barely even talking to each other—are forced to fight their way onto an evacuating fleet, with an enemy warship in hot pursuit.
But their problems are just getting started. A deadly plague has broken out and is mutating, with terrifying results; the fleet's AI, which should be protecting them, may actually be their enemy; and nobody in charge will say what's really going on. As Kady hacks into a tangled web of data to find the truth, it's clear only one person can help her bring it all to light: the ex-boyfriend she swore she'd never speak to again.
This is another I'VE HAD IT FOR SO LONG ones, but it's also one that people rave about.  Well, a lot of these are, but the following for this one seems to be different.  I also met Jay Kristoff last year at BEA and he was a really nice guy, so I'm going to give it a shot.

Speaking of BEA…I'M GOING TO BOOKEXPO 2017!!!!!!!!!!  It's really coming up fast, so I'm currently working on my planning.  There's plenty of titles that I'm hoping to get my hands on, but nothings a guarantee!!! I'm sure I'll have TONS of fun if it's anything like last year, so we'll just have to wait and see which titles I come home with! XD