Hello everyone!  I figured that since it's Women's History Month, what better way to celebrate than by sharing some of my most anticipated 2017 releases from FEMALE authors?!  While of course it would be practically impossible to share EVERY book by a female author that I'm anticipating in the coming year, these are some of the ones that stuck out to me.  Also–this is a pretty healthy mix of YA and literary fiction (be happy for me, I'm branching out lol).

Alex and Eliza: A Love Story | Melissa de la Cruz
1777. Albany, New York. 

As battle cries of the American Revolution echo in the distance, servants flutter about preparing for one of New York society's biggest events: the Schuylers' grand ball. Descended from two of the oldest and most distinguished bloodlines in New York, the Schuylers are proud to be one of their fledgling country's founding families, and even prouder still of their three daughters—Angelica, with her razor-sharp wit; Peggy, with her dazzling looks; and Eliza, whose beauty and charm rival that of both her sisters, though she'd rather be aiding the colonists' cause than dressing up for some silly ball.
Still, she can barely contain her excitement when she hears of the arrival of one Alexander Hamilton, a mysterious, rakish young colonel and General George Washington's right-hand man. Though Alex has arrived as the bearer of bad news for the Schuylers, he can't believe his luck—as an orphan, and a bastard one at that—to be in such esteemed company. And when Alex and Eliza meet that fateful night, so begins an epic love story that would forever change the course of American history.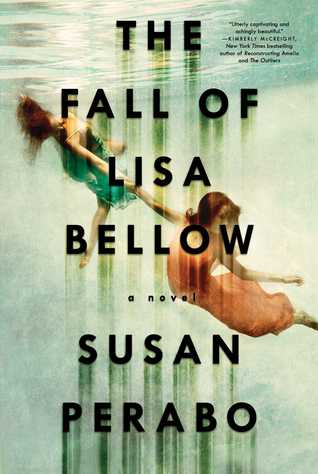 The Fall of Lisa Bellow | Susan Perabo
What happens to the girl left behind?
A masked man with a gun enters a sandwich shop in broad daylight, and Meredith Oliver suddenly finds herself ordered to the filthy floor, where she cowers face to face with her nemesis, Lisa Bellow, the most popular girl in her eighth grade class. The minutes tick inexorably by, and Meredith lurches between comforting the sobbing Lisa and imagining her own impending death. Then the man orders Lisa Bellow to stand and come with him, leaving Meredith the girl left behind.
After Lisa's abduction, Meredith spends most days in her room. As the community stages vigils and searches, Claire, Meredith's mother, is torn between relief that her daughter is alive, and helplessness over her inability to protect or even comfort her child. Her daughter is here, but not.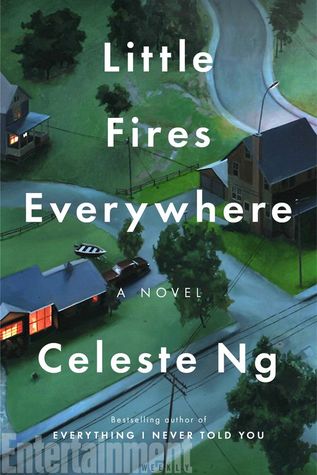 Little Fires Everywhere by Celest Ng
In Shaker Heights, a placid, progressive suburb of Cleveland, everything is planned – from the layout of the winding roads, to the colors of the houses, to the successful lives its residents will go on to lead. And no one embodies this spirit more than Elena Richardson, whose guiding principle is playing by the rules.
Enter Mia Warren – an enigmatic artist and single mother – who arrives in this idyllic bubble with her teenaged daughter Pearl, and rents a house from the Richardsons. Soon Mia and Pearl become more than tenants: all four Richardson children are drawn to the mother-daughter pair. But Mia carries with her a mysterious past and a disregard for the status quo that threatens to upend this carefully ordered community.
When the Richardsons' friends attempt to adopt a Chinese-American baby, a custody battle erupts that dramatically divides the town–and puts Mia and Elena on opposing sides. Suspicious of Mia and her motives, Elena is determined to uncover the secrets in Mia's past. But her obsession will come at unexpected and devastating costs.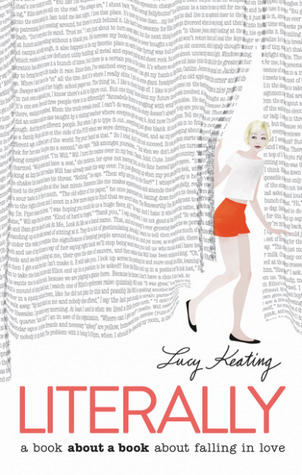 Annabelle's life has always been Perfect with a capital P. Then bestselling
young adult author Lucy Keating announces that she's writing a new novel—and Annabelle is the heroine.
It turns out, Annabelle is a character that Lucy Keating created. And Lucy has a plan for her.
But Annabelle doesn't want to live a life where everything she does is already plotted out. Will she find a way to write her own story—or will Lucy Keating have the last word?
The Careful Undressing of Love | Corey Ann Haydu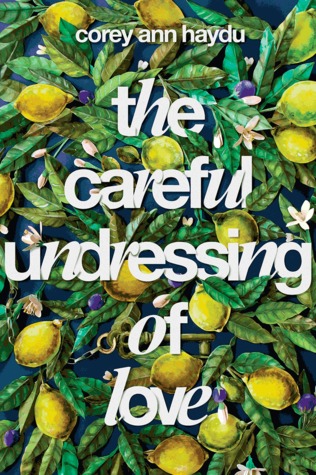 Everyone who really knows Brooklyn knows Devonairre Street girls are different. They're the ones you shouldn't fall in
love with. The ones with the curse. The ones who can get you killed.
Lorna Ryder is a Devonairre Street girl, and for years, paying lip service to the curse has been the small price of living in a neighborhood full of memories of her father, one of the thousands killed five years earlier in the 2001 Times Square Bombing. Then her best friend's boyfriend is killed, and suddenly a city paralyzed by dread of another terrorist attack is obsessed with Devonairre Street and the price of falling in love.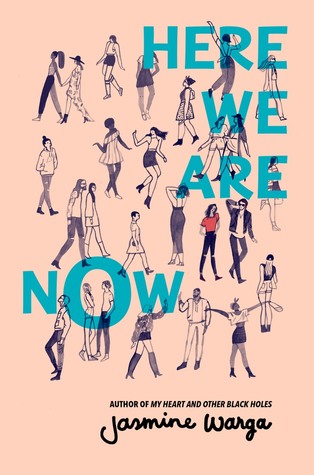 Here We Are Now | Jasmine Wanga
Despite sending him letters ever since she was thirteen, Taliah Abdallat never thought she'd ever really meet Julian Oliver. But one day, while her mother is out of the country, the famed rock star from Staring Into the Abyss shows up on her doorstep. This makes sense – kinda – because Julian Oliver is Taliah's father, even though her mother would never admit it to her.
Julian asks if Taliah if she will drop everything and go with him to his hometown of Oak Falls, Indiana, to meet his father – her grandfather – who is nearing the end of his life. Taliah, torn between betraying her mother's trust and meeting the family she has never known, goes.

With her best friend Harlow by her side, Taliah embarks on a three-day journey to find out everything about her 'father' and her family. But Julian isn't the father Taliah always hoped for, and revelations about her mother's past are seriously shaking her foundation. Through all these new experiences, Taliah will have to find new ways to be true to herself, honoring her past and her future.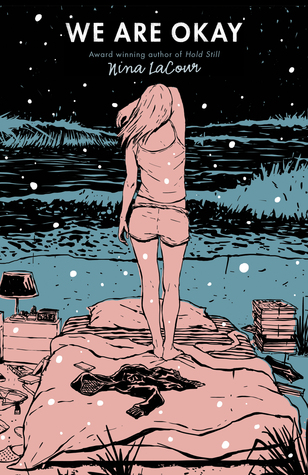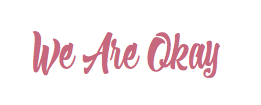 Marin hasn't spoken to anyone from her old life since the day she left everything behind. No one knows the truth about those final weeks. Not even her best friend, Mabel. But even thousands of miles away from the California coast, at college in New York, Marin still feels the pull of the life and tragedy she's tried to outrun. Now, months later, alone in an emptied dorm for winter break, Marin waits. Mabel is coming to visit, and Marin will be forced to face everything that's been left unsaid and finally confront the loneliness that has made a home in her heart.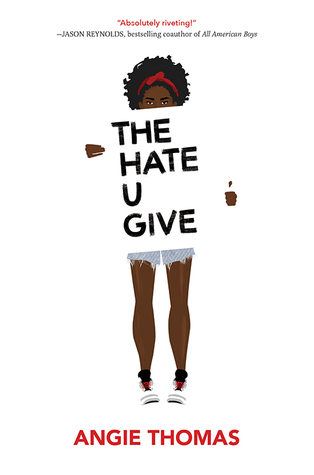 The Hate You Give | Angie Thomas
Sixteen-year-old Starr Carter moves between two worlds: the poor neighborhood where she
lives and the fancy suburban prep school she attends. The uneasy balance between these worlds is shattered when Starr witnesses the fatal shooting of her childhood best friend, Khalil, at the hands of a police officer. Khalil was unarmed.
Soon afterward, Khalil's death is a national headline. Some are calling him a thug, maybe even a drug dealer and a gangbanger. Starr's best friend at school suggests he may have had it coming. When it becomes clear the police have little interest in investigating the incident, protesters take to the streets and Starr's neighborhood becomes a war zone. What everyone wants to know is: What really went down that night? And the only person alive who can answer that is Starr.
But what Starr does—or does not—say could destroy her community. It could also endanger her life.
I hope that you all enjoyed this list of books!  I really enjoyed piecing together a list of books from only female authors.  Not as easy as I anticipated, really!
What are some of your most anticipated 2017 female written releases?
xoxox